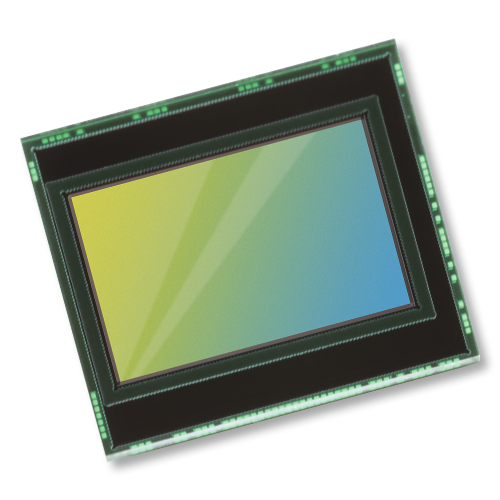 Color CMOS (1920x1280) High Dynamic Range (HDR) High Definition Image Sensor
SKU

OX03A10-B83Y-1E

Category

Image Sensor - 2MP to 5MP
OMNIVISION's OX03A10 is a high-performance, low-power 3.2 µm OmniBSI™-2 image sensor designed for a wide range of advanced automotive imaging applications, including 360-degree surround view, rear view, blind-spot detection, e-mirror, and lane departure warning.
The 2.46 megapixel sensor uses OMNIVISION's proprietary Deep Well™ pixel technology to deliver industry-leading low-light sensitivity, and enables up to 90 dB of high dynamic range (HDR) from a single exposure without any decrease in signal-to-noise ratio and without motion artifacts. The OX03A10 also features dual-exposure HDR mode that can extend the sensor's dynamic range to more than 120 dB.
The OX03A10 can output multiple resolution formats, including 1920 x 1280 resolution video at 50 frames per second (fps) and 1920 x 1080 resolution video at 60 fps.
The sensor comes in an AEC-Q100 Grade 2 qualified chip-scale package or ball grid array package and has been developed according to ISO 26262 ASIL B requirements.
Support for image size:
– 1920 x 1280
– 1920 x 1080
– VGA
– QVGA, and any cropped size
High dynamic range
High sensitivity
Image sensor processor functions:
– Defective pixel cancelation
– HDR combination
– Automatic black level correction
– PWL compression, etc.
Pixel data: 12b RAW RGB
SCCB for register programming
Dedicated safety features for supporting minimum ASIL B applications
Programmable GPIOs
High speed serial data transfer with MIPI CSI-2
External frame synchronization capability
Embedded temperature sensor
One time programmable (OTP) memory
Spec

OX03A10-B83Y-1E

Analog / Digital

Digital

Category

2MP to 5MP

CFA (Chroma)

RGB Bayer

Frame Rate

Full @ 50 fps

Image Area

6195.2 x 4147.2 µm

Interface

MIPI

Optical Format

1/2.44"

Output Format

RAW

Package

a-BGA™

Pixel Size

3.2 µm

Power Requirement

Active: Streaming @ 1280p50: 370 mW (with FuSa/ASIL off)

Resolution

2.46MP

Shutter Type

Rolling Shutter

Technology

Deep Well™, HDR, OmniBSI™‑2

Use Case

Viewing Applications - E-mirrors, Viewing Applications - Rear View Camera, Viewing Applications - Surround View Camera

Operating Temperature

-40°C to +125°C