Solving Automotive LED-Flicker & HDR Imaging Challenges
OMNIVISION's High Dynamic Range (HDR), LED Flicker Mitigation (LFM) Solutions
Connect with Our Technical Expert
Award Winner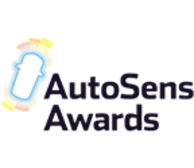 The challenges of detecting and displaying LEDs in automotive imaging systems.
Camera monitoring systems (CMS)
E-mirrors: Enable unobstructed views (full cabin, rear, and side) + bright and clear rear vision, low-light sensitivity (e.g., they can better detect cyclists at night)
These systems are also referred to as virtual mirrors
As replacements for rear-view and side mirrors, theseare safety critical systems where LFM is required.
Flickering LEDs can cause

Dangerous situations as drivers may believe that flickering LEDs are emergency lights
Confusion if flickering LEDs are mistaken for turn signals
Driver distraction
Front-view machine vision (FVM)
Advanced driver-assistance systems (ADAS): Provide drivers with important information about their surroundings as well as automating some tasks to increase safety.
Today, most ADAS machine vision is focused on the front of the vehicle. Eventually, machine vision will expand to all 360 degrees around the car.
These systems are also safety critical and having LFM can provide benefits due to the prevalence of LED lighting in vehicles, signals and signs
Flickering LEDs can cause

Failure to detect road signs and traffic signals
The inability to distinguish between turn signals and headlights or daytime running lights
Addressing LED Flicker Challenges
Currently, there are three ways to approach this problem: LOFIC (lateral overflow integration capacitor), Chopping (adding components to filter the image signal) and Split Pixel (capturing images simultaneously instead of sequentially). OMNIVISION has implemented the Split Pixel Method in our image sensors because it provides the following advantages:
It is the only LFM solution that enables high-temperature operation of up to 125ºC. This is critical for CMS and FVM, where the cameras are continuously running, are often mounted in small cavities with limited ventilation, and are exposed to direct sunlight that causes additional heat.

The Split Pixel technique also provides the lowest power consumption, over 25% lower than the other methods, which reduces camera operating temperatures while increasing image quality. This low power consumption also extends battery life in electric vehicles.

It delivers unparalleled HDR performance, while retaining an excellent signal-to-noise ratio throughout the exposure range. This enables cameras to maintain crisp, clear images in all lighting conditions, including widely contrasting dark and brightness levels (e.g., the simultaneous detection of LEDs inside and outside of tunnels).
Enables Both LFM and HDR
with No Compromises
Industry experts have been working on the challenge that the existing HDR combining algorithm cannot guarantee the combined HDR images are LED flicker free, with OMNIVISION's proprietary HALE combination algorithm, it can maximize dynamic range (up to 120 dB) while having excellent LFM performance, operates over the full automotive temperature range.
OMNIVISION's LFM & HDR Products
Industry's most mature solution deployed in multiple automotive applications
Infused with OMNIVISION's proprietary HDR And LFM Engine (HALE), OAX4010 enables automotive designers to create full dynamic range and LED flicker-free camera systems, even at high temperatures.