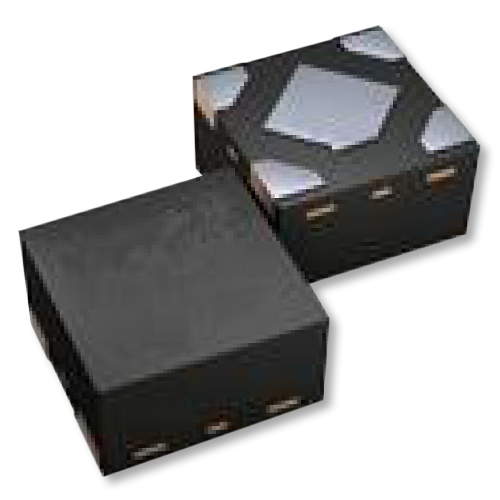 Linear Regulator
SKU

WL2863D

Category

Power Management - LDO

Application

Mobile Devices, IoT/Emerging
The WL2863D is a linear regulator capable of supplying 250-mA output current. Designed to meet the requirements of RF and analog circuits, the WL2863D device provides low noise, high PSRR, low quiescent current and very good load /line transients.
The device is designed to work with a 1 μF input and 1 μF output ceramic capacitor (no separate noise Operation bypass capacitor is required).
The WL2863D regulators are available in standard DFN1x1-4L Package. Standard products are Pb-free and Halogen-free.
Applications
– Cell phones, radiophone, digital cameras
– Bluetooth, wireless handsets
– Hifi products
– Other portable electronic devices
Input Voltage Range:
2.2V~5.5V
Output Voltage Range:
1.2V~4.3V
Output current:
250 mA
PSRR:
Typ. 100 dB at 10 mA, f = 1 KHz
Typ. 45 dB at 10 mA, f = 1 MHz
Low Dropout:
Typ. 100 mV at 250 mA
Quiescent current:
Typ. 21 μA
Low Output Voltage Noise:
Typ. 4.8 μVRMS
Output Voltage Tolerance:
±2%
Shutdown Current:
Typ. 0.01 μA
UVLO Threshold(V):
Typ. 1.90V
Recommend capacitor:
1 µF
Stable with 1 μF Ceramic Input and Output capacitor
No Noise Bypass Capacitor Required
Thermal-Overload Protection
Spec

WL2863D

Vin Min(V)

2.2

Vin Max(V)

5.5

Output current 1(mA)

250

Vdrop(mV)

100mV @Iout=250mA

Iq(uA)

21

PSRR(dB) 1KHz

100