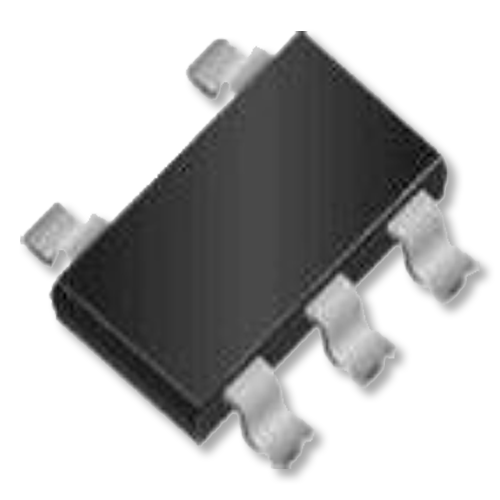 Step Down DC-DC Converter
SKU

WD1033E

Category

Power Management - DC2DC

Application

Mobile Devices, Computing, Surveillance
The WD1033 is a high efficiency, synchronous step down DC-DC converter optimized for battery powered portable applications. It supports up to 2A output current. With a wide input voltage range of 2.5V to 5.5V, the device supports applications powered by single Li-ion battery with extended voltage range, two and three alkaline cell, 3.3V and 5V input voltage range. The WD1033 operates at 1.5 MHz fixed switching frequency with Pulse-Width-Modulation (PWM) and enters Pulse-Skipping-Modulation (PSM) operation at light load current to maintain high efficiency over the entire load current range.
The switching frequency is internally set at 1.5 MHz, allowing the use of tiny surface mount inductor and input/output capacitors. Low output voltage is easily supported with the 0.6V feedback reference voltage.
The WD1033 is available in SOT-23-5L package. Standard product is Pb-free and Halogen-free.
Applications
– Cellphones
– PADs
– STBs
– DSCs
Input voltage range:
2.5~5.5V
Continue output current:
2A
Switching frequency:
1.5 MHz (Typ.)
Efficiency:
Up to 94%
Feedback reference voltage:
0.6V
100% duty cycle for low dropout operation
Adjustable Output Voltage
Spec

WD1033E

Vin Min(V)

2.5

Vin Max(V)

5.5

Iq(uA)

40

Input OVP(V)

6.5

Output Current / Current Limit(A)

2

Freqency (KHz)

1500

Output OVP(V)

NA

PFM Mode at Light Load

YES