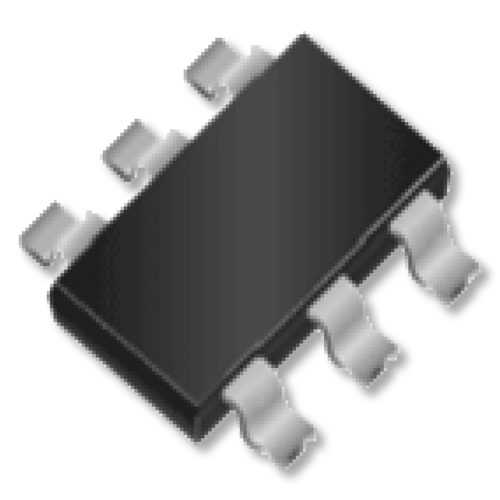 LED Driver
SKU

WD3170F

Category

Power Management - LCD & OLED GROUP
The WD3170 is a constant current, high efficiency LED driver. Internal MOSFET can drive up to 10 white LEDs in series with 1.8A current limit and 45V Power HV-NMOS. A Pulse-Width-Modulation (PWM) signal can be applied to the EN pin for LED dimming. The device operates at 900 KHz fixed switching frequency to reduce output ripple, improve conversion efficiency, and allows using small external components.
When pull up the ENF pin, WD3170 enters into flash mode. In flash mode, WD3170 can burst LED current to 3 times of the full scale setting backlight current. Meanwhile, the WD3170 receives PWM signal at ENF pin for flash dimming. To protect white LED, the WD3170 automatically exits flash mode if it lasts for more than 1s, and the WD3170 will not operate in flash mode until ENF is re-cycled from low to high.
The WD3170 is available in TSOT-23-6L Package. Standard product is Pb-free and Halogen-free.
Applications
– Smart Phones
– Tablets
– Portable games
Input voltage range:
2.7~5.5V
Open LED Protection:
LX>38V&& FB < 50 mV
Reference Voltage:
200 mV (BacklightMode)
600 mV (FlashMode)
Switching freq:
900 KHz (Typ.)
Efficiency:
Up to 92%
Current limit:
1.8A (Typ.)
PWM Dimming freq:
20 KHz to 100 KHz
PWM Dimming Duty:
0.3% ~ 100%
Flash Time-Out:
1.0s
Spec

WD3170F

Description

38V Step-Up Backlight White LED Driver with Flash Mode

Vin Min(V)

2, 7

Vin Max(V)

5

Input OVP(V)

NA

LED Driver

LED Driver

Status

MP

Control Mode

CM

Output Current / Current Limit(A)

1, 8

Freqency (KHz)

900

Output OVP(V)

38

Topology

Boost

PFM Mode at Light Load

NA