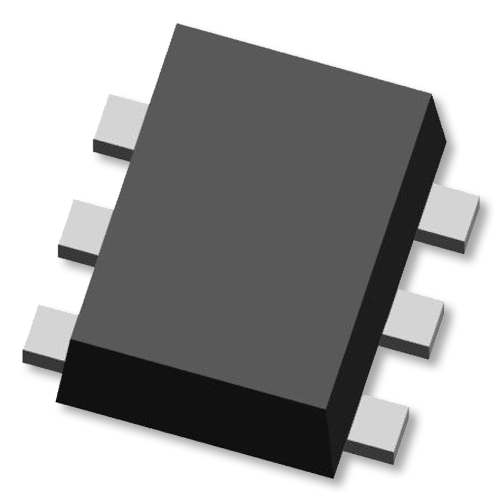 Step-Down DC-DC Converter
SKU

WD1071VA

Category

Power Management - DC2DC

Application

Surveillance, IoT/Emerging
WD1071VA is a synchronous step-down DC-DC converter optimized for high efficiency and compact solution size. The device integrates switches capable of delivering output current up to 1A. At the whole load range, the device operates in quasi fixed frequency constant on time mode with 1.5 MHz switching frequency. In shutdown, the current consumption is reduced to less than 2 μA.
An internal soft start circuit limits the inrush current during startup. Other features like over current protection and thermal shutdown protection are built-in.
The WD1071VA is available in SOT-563 package. Standard product is Pb-free and Halogen-free.
Applications
– General Purpose POL Supply
– Set Top Box
– Network Video Camera
– Wireless Router
– Solid State Driver / Hard Disk Driver
Input voltage range of 2.5V to 5.5V
Forced PWM to Reduce Output Voltage Ripple
Up to 95% Efficiency
Integrate 125 mΩ (High Side) / 65 mΩ (Low Side)
Low RDS(ON) Power MOSFETs
Adjustable Output Voltage from 0.6V to VIN
100% Duty Cycle for Lowest Dropout
1.5 MHz Typical Switching Frequency
Over-current protection and Hiccup
Thermal Shutdown Protection
Spec

WD1071VA

Vin Min(V)

2.5

Vin Max(V)

5.5

Iq(uA)

500

Input OVP(V)

NA

Output Current / Current Limit(A)

1

Freqency (KHz)

1500

Output OVP(V)

NA

PFM Mode at Light Load

NA