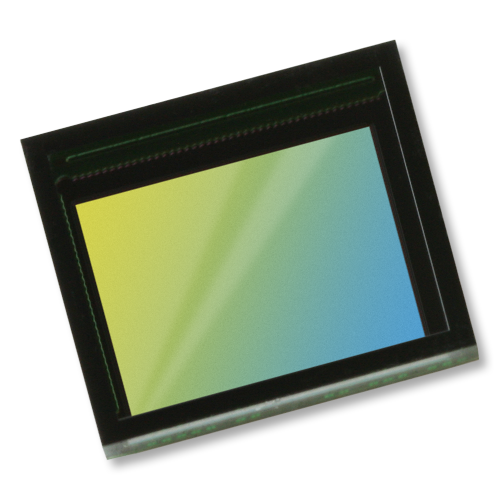 Color CMOS 5-megapixel (2592x1944) PureCel® Image Sensor
SKU

OV05675-GA4A

Category

Image Sensor - 2MP to 5MP

Application

Notebooks & Entertainment - Image Sensors, Mobile - Image Sensors
OMNIVISION's high performance OV5675 is a 5-megapixel PureCel® sensor designed to bring high quality imaging capabilities to front- and rear-facing cameras in smartphones and tablets. The industry's smallest 5-megapixel currently available, the cost-effective OV5675 offers dramatically improved image and video quality in a compact and power-efficient package.
The 1/5-inch sensor can capture full resolution 5-megapixel images in a native 4:3 aspect ratio at 30 frames per second (fps), or 720p high definition (HD) and 1080p video at 60 fps. Additionally, the OV5675 supports ultra-low power mode, which enables QVGA video recording at 30 fps while requiring less than 25 mW.
The OV5675 fits into a compact 5.5 x 5.5 x 3.5 mm module.
1.12 µm x 1.12 µm pixel
5MP at 30 fps
Programmable controls for:
– Frame rate
– Mirror and flip
– Cropping
– Windowing
Supports images sizes:
– 5MP (2592×1944)
– Quad HD (2560×1440)
– 1080p (1920×1080)
– 720p (1280×720)
– VGA (640×480), and more
260 bytes of embedded one-time programmable (OTP) memory for customer use
Support for output formats:
– 10-bit RGB RAW
Interleave row HDR output
Two-wire serial bus control (SCCB)
MIPI serial output interface (1- or 2-lane)
2x binning support
Image quality control:
– Defect pixel correction
– Automatic black level calibration
Spec

OV05675-GA4A

Package Dimensions

3771 x 3226.5 µm

Analog / Digital

Digital

CFA (Chroma)

RGB Bayer

Image Area

2928.384 x 2205.216 µm

Resolution

5MP

Package

COB, RW

Optical Format

1/5"

Pixel Size

1.12 µm

Frame Rate

Full @ 30 fps

Power Requirement

Active: 96 mW, Standby: 165 µW, XSHUTDOWN: 1 µW

Operating Temperature

-30°C to +85°C

Output Format

RAW

Shutter Type

Rolling Shutter

Interface

MIPI

Technology

PureCel®