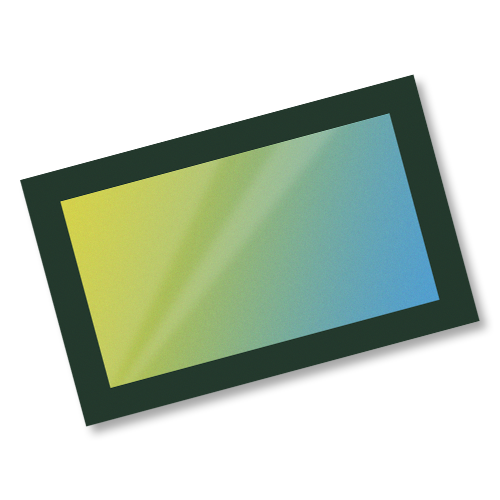 Color CMOS 1080p HDR Image Sensor with PureCel®Plus-S Technology
SKU

OV02K10-GA5A-Z

Category

Image Sensor - 2MP to 5MP
OMNIVISION's OV02K is a video-centric, 2.9 µm 1080p image sensor designed for smartphones. Built on our PureCel®Plus pixel technology, the OV02K allows the secondary camera in multi-camera configurations to capture high-quality videos, even in very low ambient light conditions. With the increasing demand from smartphone users for high-quality video, particularly for social media sharing, the OV02K is perfect for capturing super-high-quality video captures even in a wide variety of environments.
The OV02K's 2.9 µm pixel size imparts it with greater sensitivity and very low noise, resulting in an SNR10 of less than 10 lux. This sensor, which comes in a 1/2.8″ optical format, features 1080p resolution at up to 120 frames per second (fps), suitable for either standard or slow-motion video capture. It also supports up to three exposures of staggered timing to enable high dynamic range (HDR), and supports frame-to-frame dual conversion gain (DCG).
Support for image size:
– 1920 x 1080
– VGA
– QVGA, and any cropped size
High dynamic range
High sensitivity
Programmable conversion gain
Image sensor processor functions:
– Defective pixel cancelation
– Automatic black level correction, etc.
Pixel data: 12b RAW RGB
SCCB for register programming
Programmable GPIOs
High speed serial data transfer with MIPI CSI-2 or LVDS
External frame synchronization capability
Embedded temperature sensor
One time programmable (OTP) memory
Spec

OV02K10-GA5A-Z

Analog / Digital

Digital

Category

2MP to 5MP

CFA (Chroma)

RGB Bayer

Frame Rate

30x3 fps @ 1080p in 12-bit, 40x3 fps @ 1080p in 10-bit

Image Area

5614.4 x 3178.4 µm

Interface

MIPI / LVDS

Optical Format

1/2.8"

Output Format

RAW

Package

COB, RW

Pixel Size

2.9 µm

Power Requirement

Active: 250 mW

Resolution

1080p

Shutter Type

Rolling Shutter

Technology

HDR, PureCel®Plus‑S

Operating Temperature

-30°C to +85°C