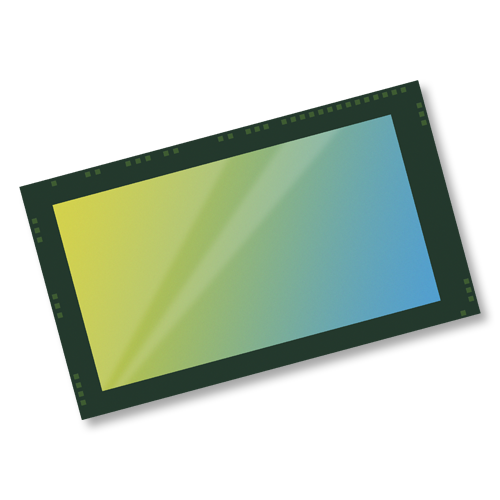 Color CMOS 1080p (1920x1080) HD Image Sensor with PureCel®Plus and Nyxel® Technologies
OMNIVISION's OS02H10 is a 2.9 micron, 1080p image sensor that provides a high value option for adding the premium near-infrared (NIR) and ultra low light performance of its Nyxel® and PureCel®Plus technologies to mainstream surveillance cameras. This sensor also offers multiple high dynamic range (HDR) options for the best quality 1080p still and video captures of fast-moving objects at 60 frames per second.
The OS02H10 provides a high value option for adding premium NIR, ultra low light and HDR performance to high volume, mainstream security systems with AI functionality. It also offers an ultra low power mode that consumes 97.7% less power than the normal mode to support long battery life.
By combining OMNIVISION's industry-leading NIR Nyxel® technology with its PureCel®Plus technology and multiple HDR options, the OS02H10 works equally well in all lighting conditions. It can detect incident light in both the visible and NIR wavelengths, while producing precise color and monochrome images for security applications. The PureCel®Plus pixel architecture provides a superior low-noise design, enabling the OS02H10 to offer an SNR1 that is 70% better than OMNIVISION's prior-generation 1080p, 2.8 micron mainstream security sensor.
Nyxel® technology infuses the OS02H10 with exceptional quantum efficiency (QE), which enables it to see better and farther at both the 850 nm and 940 nm NIR wavelengths. Such excellent QE also enables the use of lower-power IR illumination in total darkness, resulting in significantly reduced system-level power consumption. Additionally, 940 nm NIR lighting cannot be detected by the human eye in dark indoor settings, while 850 nm light is ideal for outdoor security cameras. The OS02H10's ability to capture crisp, clear images using undetectable 940 nm NIR light means that indoor security cameras will not disturb sleeping occupants and can be easily concealed from intruders.
OMNIVISION's New 1080p Image Sensor Brings Premium Performance to Mainstream Surveillance Market With Nyxel® NIR and PureCel®Plus Ultra Low Light Technologies
Supports image sizes:
– 1920 x 1080
– 960 x 540
– 480 x 270
Supports windowing function
Supports mirror and flip functions
Supports auto black level calibration
Supports defective pixel correction
Supports black sun cancellation
SCCB control interface for register programming
Supports high dynamic range with 2-exposure staggered HDR mode
Supports vertical 1×2 color binning and horizontal 1×2 color binning function
Supports MIPI 1-lane or 2-lane serial 10-bit/12-bit RAW image data output
Supports multi-camera synchronous function
Spec

OS02H10-A41A-001A-Z

Analog / Digital

Digital

CFA (Chroma)

RGB Bayer

Image Area

5587.34 x 3153.02 μm

Resolution

1080p

Package

CSP

Optical Format

1/2.8"

Pixel Size

2.9 µm

Frame Rate

Full @ 60 fps

Power Requirement

Active: <110 mW, XSHUTDOWN: <10 µA

Operating Temperature

-30°C to +85°C

Output Format

RAW

Shutter Type

Rolling Shutter

Interface

MIPI / LVDS

Technology

HDR, Nyxel®, PureCel®Plus