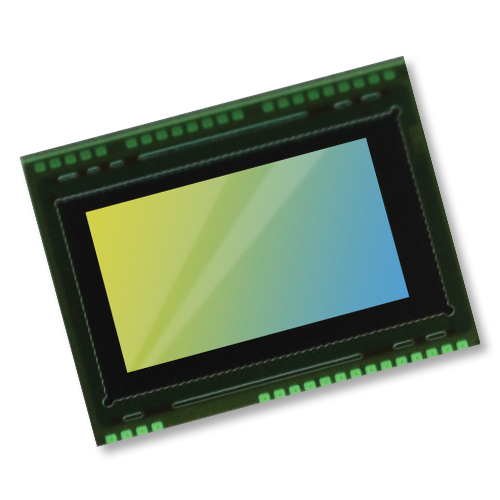 Color CMOS 1080p (1920x1080) HD Image Sensor with PureCel® Technology
SKU

OH02A10-A34A-SA

Category

Image Sensor - 2MP to 5MP
OH02A10
OMNIVISION's OH02A10 image sensor leverages 1.4-micron PureCel® pixel architecture to deliver best-in-class image quality and high frame rate in full 1080p high definition (HD) video to endoscopic applications, such as urology, laparoscopy, gynecology, cardiology and surgery.
By using PureCel® pixel architecture, the OH02A10 offers the highest-quality imaging capabilities with improved sensitivity and quantum efficiency, high full-well capacity, low color crosstalk, and minimal blooming and noise. The OH02A10's broadband double anti-reflective coating reduces flare in the visible and near-infrared spectrums, which is typically caused by strong ancillary illumination during surgical operations.
The compact OH02A10 is capable of recording full 1080p HD video at 60 frames per second (fps) or 720p HD video at 90 fps to ensure clear scene reproduction with minimal motion artifacts. The sensor supports interlaced high dynamic range (HDR), which enables clear image capture with less saturation and excellent low light sensitivity in difficult high and low lighting situations. The OH02A10 is also stereo-ready with frame synchronization for 3D surgical applications.
OMNIVISION's OH02A10 consumes just 90 mW when recording 1080p HD video at 60 fps, which helps reduce heat generation at the distal tip of the endoscope to improve patient comfort and simplify design.
The OH02A10 is available in an 1/6-inch optical format and a compact 3.8 x 2.9 mm chip scale package (CSP). This sensor can be autoclaved and sterilized for reusable and single-use applications respectively.
1.4 µm x 1.4 µm pixel
Optical size of 1/6″
Programmable controls for:
– Frame rate
– Mirror and flip
– Cropping
– Windowing
Supports output formats:
– 10-bit RAW data
Supports images sizes:
– 1080p (1920×1080)
– 720p (1280×720)
– VGA (640×480)
– QVGA (320×240)
– QQVGA (160×120)
Supports 2×2 binning
Standard serial SCCB interface
Up to 2-lane MIPI serial output interface (supports maximum speed up to 1000 Mbps/lane)
Embedded 2 kilobits of one-time programmable (OTP) memory for customer use
Add staggered HDR raw data output
Interleave row high dynamic range (iHDR) output
Programmable I/O drive capability
Support for LENC color shading correction
Spec

OH02A10-A34A-SA

Package Dimensions

3855 x 2919 µm

Analog / Digital

Digital

CFA (Chroma)

RGB Bayer

Image Area

2728.8 x 1549.8 µm

Resolution

1080p

Package

CSP

Optical Format

1/6"

Pixel Size

1.4 µm

Frame Rate

Full @ 60 fps

Power Requirement

Active: 90 mW, Standby: 210 µA, XSHUTDOWN: 0.6 µA

Operating Temperature

-30°C to +85°C

Output Format

RAW

Shutter Type

Rolling Shutter

Interface

MIPI

Technology

HDR, PureCel®