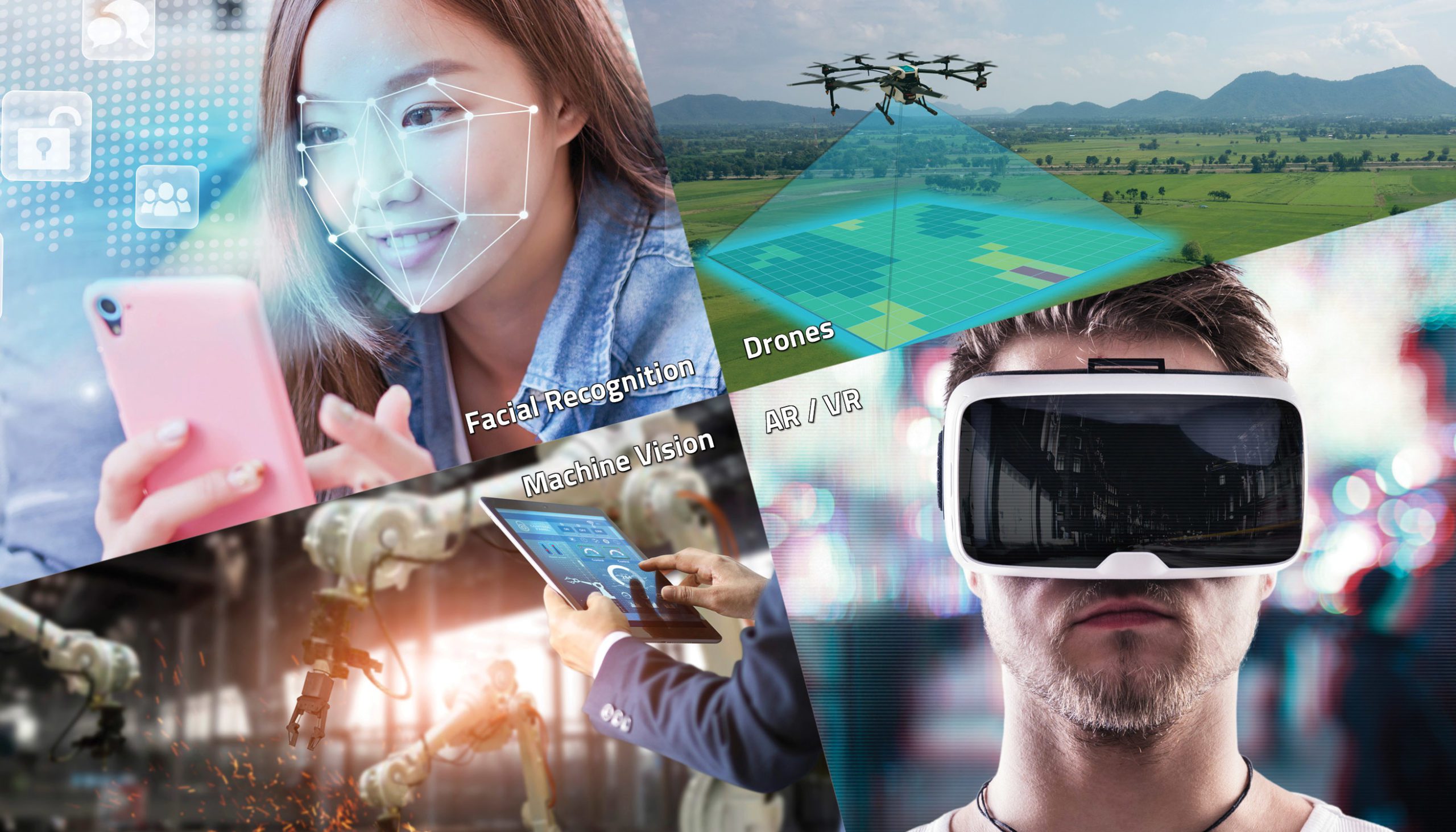 B&W CMOS VGA (640x480) Image Sensor with PureCel®Plus-S, Global Shutter, and Nyxel® Technologies
SKU

OG0VA1B-GA5A

Category

Image Sensor - 1MP and Below
OMNIVISION's OGOVA is a low voltage, high performance image sensor with the industry's smallest pixel size of 2.2 microns. The OGOVA features OMNIVISION's PureCel®Plus-S stacked pixel architecture and Nyxel® NIR technology to enable optimal performance and precision along with industry-leading QE and excellent MTF for sharp, accurate images in machine vision and 3D sensing applications. This image sensor is an expansion of its backside-illuminated (BSI), global shutter (GS) sensor family that provides VGA resolution options with the best NIR performance in a global shutter device.
The OG0VA image sensor provides 640 x 480 VGA resolution at 240 frames per second (fps) and 320 x 240 QVGA resolution at 480 fps, in the industry's smallest optical format of 1/10 inches. Additionally, its low light sensitivity is excellent, with significantly lower gain than the industry's typical 3.0 micron pixel size for an improved signal-to-noise ratio.
The image sensor's high MTF enables sharper images with greater contrast and more detail, which helps to enhance machine vision decision-making processes. The OGOVA also has a high QE of 40% at 940 nm and 60% at 850 nm. This industry-leading QE enables the device to see farther and better in low- and no-light conditions, which allows designers to use less IR LED light and achieve lower system-level power consumption. For AR/VR headsets, this reduces heat generation, while industrial and robotics applications can use fewer IR LEDs for lower system cost, or use the same number to achieve a greater image detection range.
OMNIVISION Expands Industry's Smallest BSI Global Shutter Pixel Family With New VGA Image Sensor and Wafer-Level Camera Module
2.2 µm x 2.2 µm pixel with PureCel®Plus-S, Global Shutter, and Nyxel® technologies
Automatic black level calibration (ABLC)
Programmable controls for:
– Frame rate
– Mirror and flip
– Cropping
Support output formats: 10-bit RAW
Fast mode switching
Supports horizontal and vertical 2:1 subsampling
Supports 2×2 binning
1-lane MIPI/LVDS serial output interface
Support for image sizes:
– 640 x 480
– 320 x 240
Embedded 128 bytes of one-time programmable (OTP) memory for part identification
Two on-chip phase lock loops (PLLs)
Built-in strobe control
Support for multi-sensor mode operation
Spec

OG0VA1B-GA5A

Analog / Digital

Digital

CFA (Chroma)

B&W

Image Area

1443.2 x 1091.2 µm

Resolution

VGA

Package

RW

Optical Format

1/10"

Pixel Size

2.2 µm

Frame Rate

Full @ 240 fps

Power Requirement

Active: 123 mW, XSHUTDOWN: 10 µA

Operating Temperature

-30°C to +85°C

Output Format

RAW

Shutter Type

Global Shutter

Interface

MIPI / LVDS

Technology

Nyxel®, PureCel®Plus-S