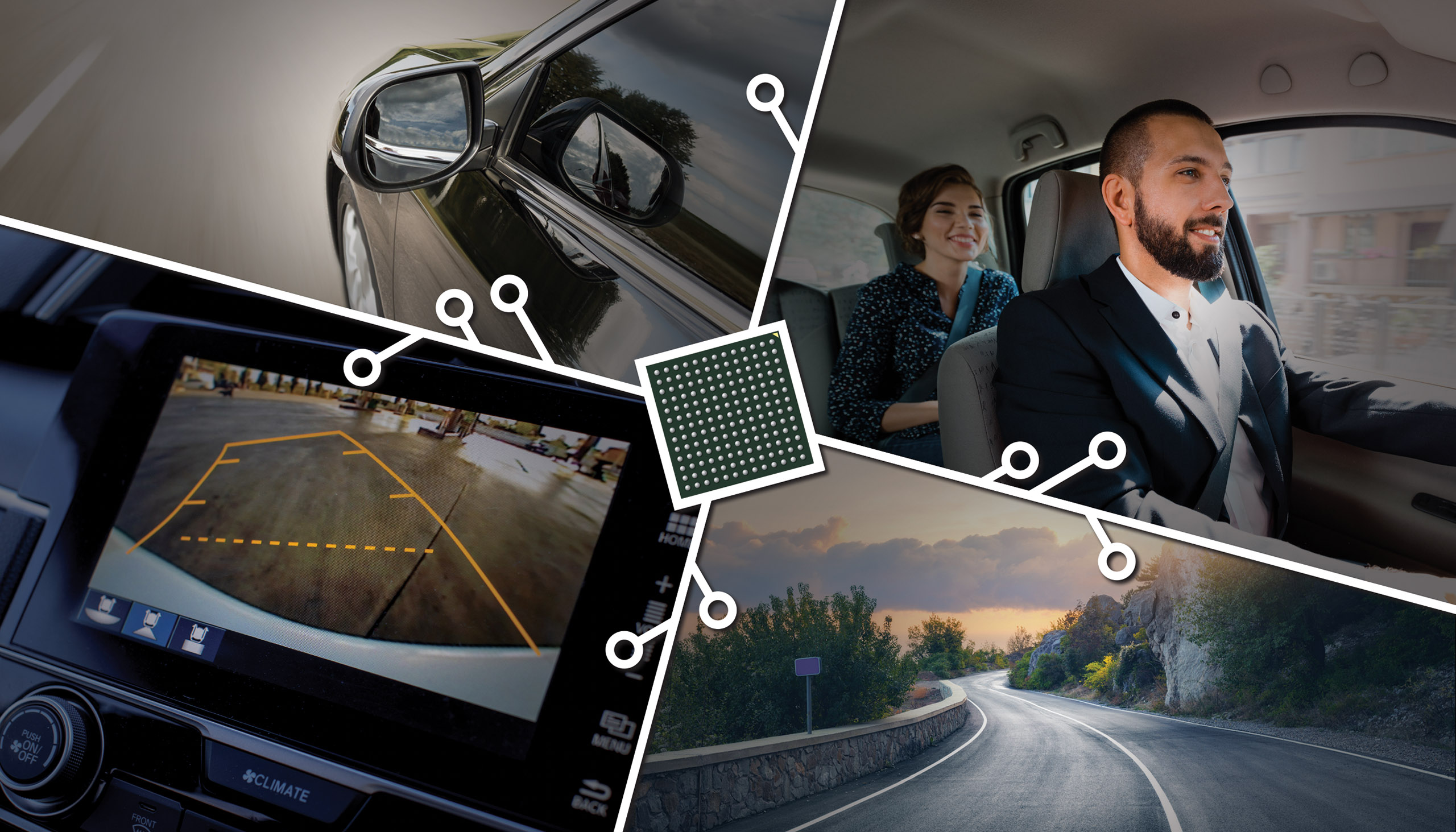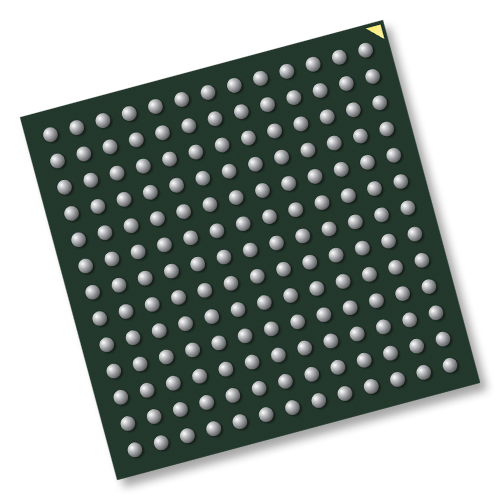 Automotive Image Signal Processor
High-Performance ASIC Image Signal Processor Reduces Automotive Camera Design Complexity
OMNIVISION's OAX4000 companion image signal processor (ISP) offers design flexibility for next-generation automotive single- and multicamera architectures, enabling OEMs to future-proof their designs for added functionality as market demands change. Traditionally, electronic control modules required two ISPs, however, only one is needed when using the new OAX4000, reducing design complexity and space, and improving overall reliability. In combination with OMNIVISION's comprehensive sensor portfolio, the OAX4000 provides the ultimate automotive solution.
The OAX4000 is capable of processing up to four camera modules with 140 dB HDR and it offers the leading LED flicker mitigation (LFM) performance in the industry. Additionally, the OAX4000 offers more than 30% power savings over the previous generation ISP.
Ideal for multiple automotive applications including surround-view systems, e-mirror, and autonomous driving cameras, the OAX4000 is a high-performance application-specific integrated circuit (ASIC) capable of processing data streams from up to four cameras at 3MP, or one camera at 8MP. It supports multiple color filter array (CFA) patterns, including Bayer, RCCB, RGB-IR and RYYCy, and provides the option to output stream for both machine vision and human viewing pipelines independently. Additionally, the imaging pipeline has been upgraded to provide superior image quality. This includes the next-generation tone-mapping algorithm.
The OAX4000 complies with ASIL B advanced safety standards.
Embedded 32-bit RISC CPU
Up to four 3MP sensor (1920 x 1536 @ 30 fps) SVS application or a single 8MP sensor (3840 x 2160 @ 30 fps) ADAS application (HV+MV)
Supports mix sensors application with different format / resolution / frame rate
Multi-camera synchronization
MIPI DPHY CSI-2 v3.0 specification compliant
– Up to 16 virtual channels
– Two CSI-2 input port and two CSI-2 output port, support 1/2/4 data lanes per port, up to 2.5 Gbps/lane
– Programmable data types
Support up to 4 captures HDR combination input
On-chip DCDC from 1.8V to 0.8V
Supports multi-CFA pattern: RGGB, RYYCy, RCCB RGBIR
Cybersecurity for sensor/ISP and ISP/host interface hacking prevention
Dedicated safety features to fulfill ASILB hardware metrics
External frame sychronization capability
SCCB slave interface lock feature for register access protect
Local and global tone mapping support
Automatic white balance (AWB), automatic exposure control (AEC) / automatic gain control (AGC), 50/60 Hz auto flicker detection and elimination
Embedded line information, including frame counter, temperature, and register data, for each image to enable critical automotive safety applications
Up to 17 GPIOs
Embedded temperature sensor
128 bytes common OTP and 2K bytes security OTP
JTAG boundary scan
Serial camera control bus (SCCB) master/slave interface for sensor and ASIC configuration
Up to four-wire SPI flash interface to retrieve stored firmware and data from external SPI flash memory
Spec

OAX4000-B69G-1A-Z

Package

BGA

Output Interface

MIPI RX

Package Type

BGA

Package Size

7 x 7 mm (0.5 mm pitch)