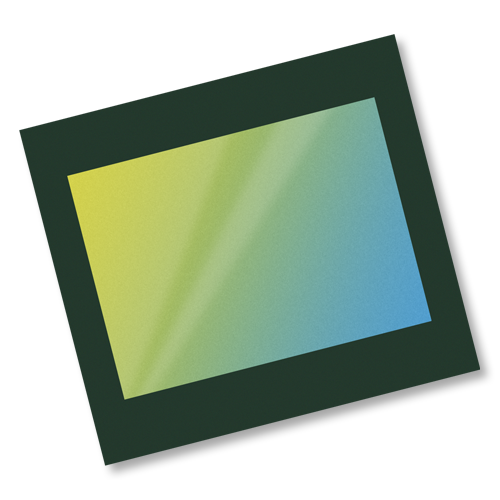 Color CMOS 5 Megapixel (2688x1944) PureCel® Image Sensor with Nyxel® Technology
SKU

OS05A20-H73A-1B

Category

Image Sensor - 2MP to 5MP
The 5-megapixel OS05A20 is the world's first image sensor to implement Nyxel® technology, OMNIVISION's breakthrough near-infrared (NIR) technology that allows image sensors to see better and farther under low- and no-light conditions. By using Nyxel® technology and a 2 x 2 micron pixel, the OS05A20 PureCel® image sensor has the unique ability to capture high-quality, high-resolution day or night, making it ideally suited for professional surveillance systems.
Nyxel® technology combines thick-silicon pixel architectures with extended deep trench isolation (DTI) to improve quantum efficiency (QE) up to 3x for 850 nm sensitivity and up to 5x for 940 nm sensitivity, while maintaining all other image-quality metrics. These improvements deliver unrivaled image quality, extended image-detection range and a reduced light-source requirement, leading to lower power consumption.
Available in a 1/2.7-inch optical format, the OS05A20 is capable of capturing full-resolution 2688 x 1944 video at 60 frames per second (fps), 1080p full high definition (HD) video at 120 fps, and 720p HD video at 180 fps. The sensor comes in a chip scale package (CSP).
2 µm x 2 µm pixel
Optical size of 1/2.7″
QE enhancement in 850 nm and 940 nm
Programmable controls for:
– Frame rate
– Mirror and flip
– Cropping
– Windowing
Supports output formats:
– 10/12-bit RGB RAW
Supports images sizes:
– 5MP (2688×1944)
– 1080p (1920×1080)
– 720p (1280×720)
Supports 2×2 binning
Standard serial SCCB interface
12/10-bit ADC
Up to 4-lane MIPI/LVDS serial output interface (supports maximum speed up to 1500 Mbps/lane)
2-exposure staggered HDR support
Programmable I/O drive capability
Light sensing mode (LSM)
PLL with SCC support
Support for frame sync
Spec

OS05A20-H73A-1B

Analog / Digital

Digital

CFA (Chroma)

RGB Bayer

Image Area

5434.56 x 3948.05 µm

Resolution

5MP

Package

CSP

Optical Format

1/2.7"

Pixel Size

2.0 µm

Frame Rate

Full @ 60 fps

Power Requirement

Active: 210 mW, Standby: 2 mA, XSHUTDOWN: 2 µA

Operating Temperature

-30°C to +85°C

Output Format

RAW

Shutter Type

Rolling Shutter

Interface

MIPI / LVDS

Technology

HDR, Nyxel®, PureCel®